MzCara is THE Way to Explore Your BDSM Fantasies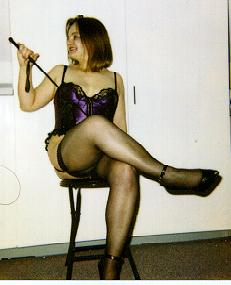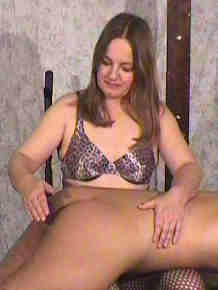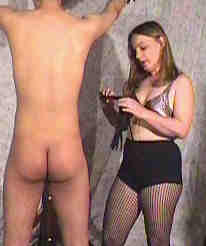 Updated for July 2000
I now have three assistants working with me...Here is the full roster of my World of Domination.

MzCara - A sensual yet demanding woman, she is the center of this World Of Domination. She is 5'0, 130 lbs with a medium build and a unique style.
Mistress Kat - A sultry vixen. She is 5'3, 105 lbs and with long red hair...
Master Yar - A true mammoth of a man, this 6'3 350 lbs black Dom has 13 years of experience in BDSM, and makes fetish toys as a lifestylist.
Lady Cypher - A young, pretty transvestite domme-in-training, she will dazzle you with her gender-bending beauty...She is 6'1, 170 lbs and is of exotic origin.


Pictures of all three will be available soon.
Some more pages that are required viewing
NEW NEW pictures of MzCara:
More pictures of the Mistress:
My favorite sites:

MzCara
Call 412-734-1077
E-Mail the Mistress

P.O. Box 55043
Pittsburgh, PA 15207

---


This Femdom Webring site is owned by MzCara.

Want to join the Femdom Webring?

[Skip Prev] [Prev] [Next] [Skip Next] [Random] [Next 5] [List Sites]



---